Solar energy wherever you want
Save money while fighting climate change
The plug&play solar kit that you install yourself.
Turns any surface into solar.
100% legal and subsidizable.
PLUG & PLAY
No installers, no construction work, just install your kit, connect it and you're ready to go!
GREEN
100% green electricity in your home grid from minute 1.
SAVE
Generate your own energy and reduce your bill by up to 50%.
How does it work?
Generate your own energy in 3 simple steps:
Place
Your kit where the sun shines the most. Ultra-light flexible panels suitable for a wide variety of uses: balcony, terrace, pergola, wall, etc.
Connect
The cable to any plug and you are ready to go. The litmus kits are delivered already assembled and ready to use, generating immediate savings.
Consume
As usual, but in a more sustainable and saving way. From now on you will pay less every month on your electricity bill.
The only 100% legal and subsidizable kit. Do you want to register your litmus kit? Learn more
Do you have any questions?
Artificial intelligence comes to Tornasol Energy!

LuzIA can answer all your questions about solar energy
Multi-surface suitability
Balconies
If you have a balcony you have solar energy.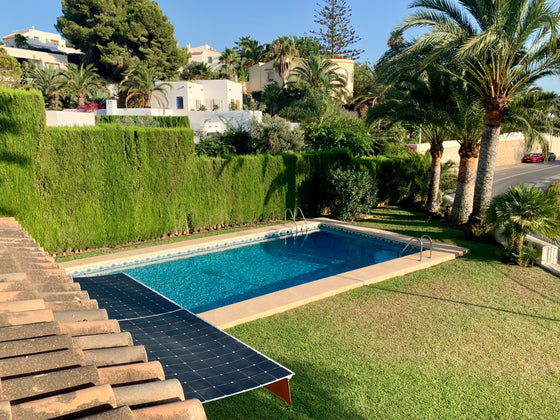 Awnings
Ultralight panels adaptable to fixed structures. They weigh only 5kg.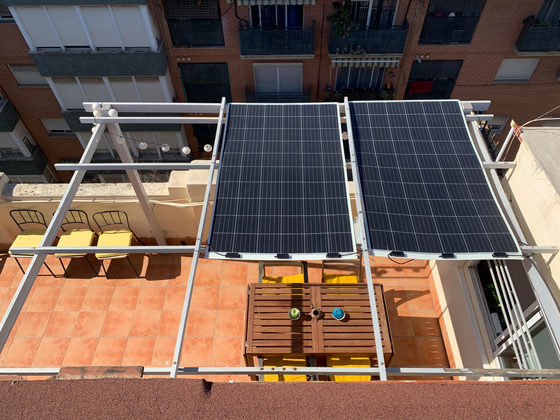 Pergolas
Place your panels easily on your pergola. Create your own shade and cushion it.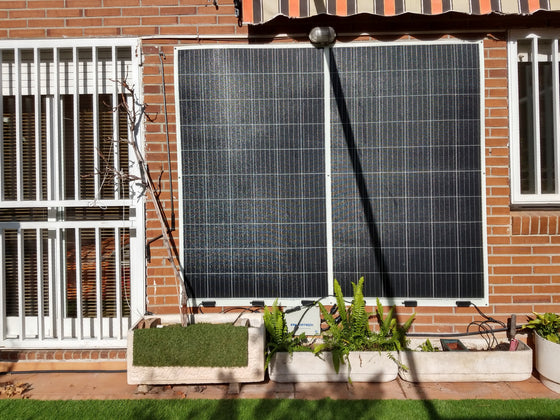 Walls
Any surface is good to fix your kit. Make the most of your facade.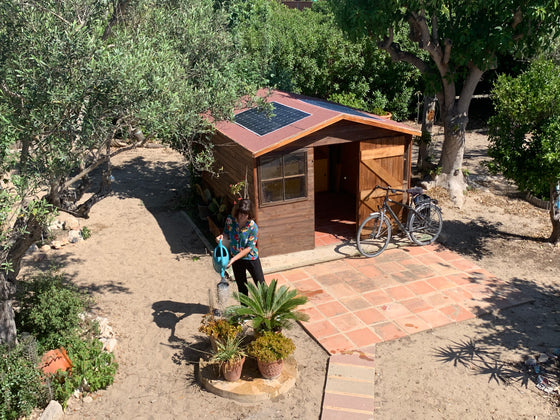 Roofs
Place your panels on the roof without the need to drill structures. Save you the work.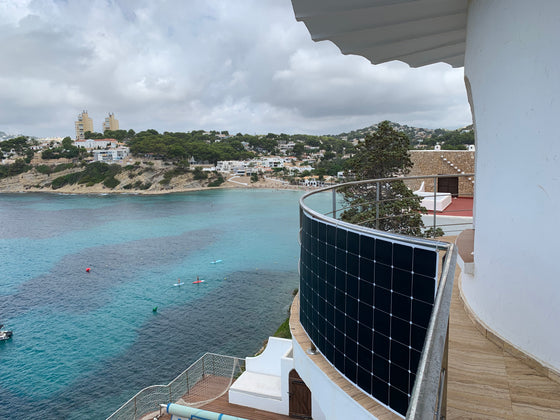 Curved balconies
Flexible panels adaptable to curved surfaces.
Tornasol Community
More and more of us are taking care of the planet while also taking care of our pocket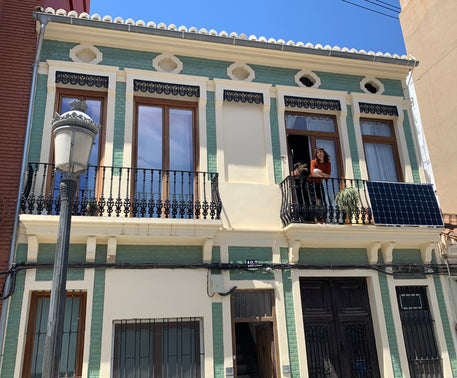 Luz, Valencia
"I decided to install my Tornasol Kit on the balcony and now I run the washing machine when the sun comes out without worrying about time slots."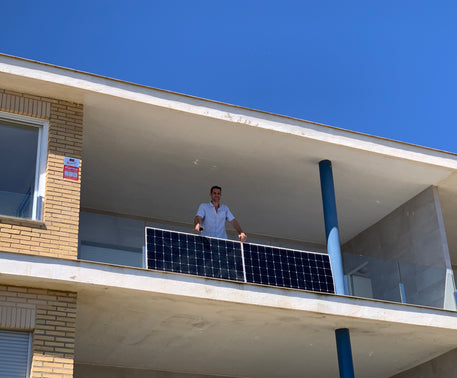 Fernando, El Perelló
"I now telecommute from my second home without receiving any increase in my bill."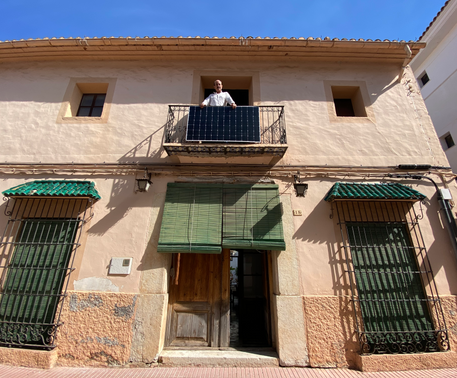 Estanis, Xeresa
"Since I put a Tornasol kit on the balcony of my house in the village, it is as if the refrigerator has stopped consuming."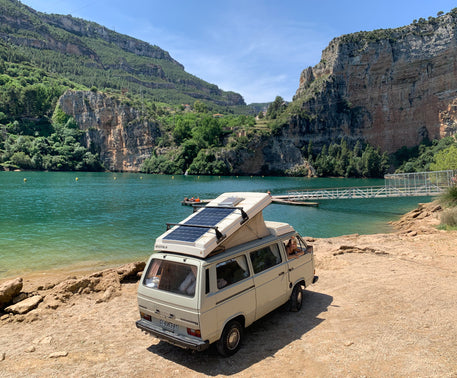 Bea, Barcelona
"I tried traveling with my Tornasol kit and I don't go camping without it anymore - the sun is my power bank!"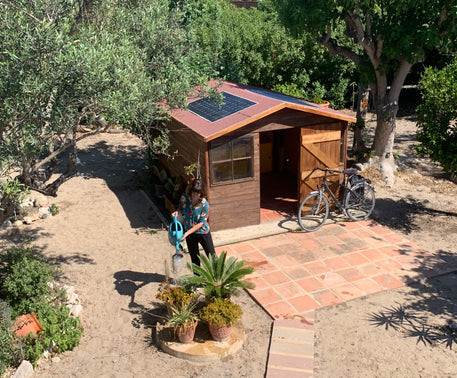 Rita, El Perelló
"I didn't have electricity in my garden shed before but since I installed my Tornasol kit I do a lot more living in it."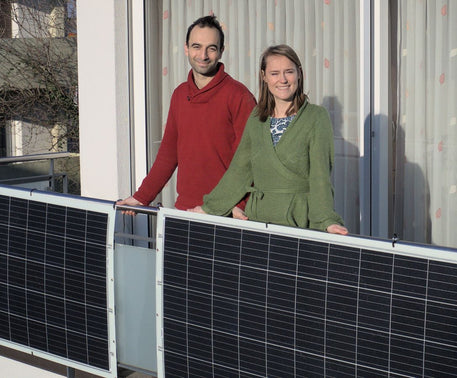 Miguel and María, Madrid
"With Tornasol we not only save on our electricity bill but we have also obtained subsidies and IBI and IRPF reductions."
National quality and design
The SUNO®-UL panels of Spanish developed and patented technology are the ultimate in design and versatility.
Thanks to the latest generation ETFE material used, our "ultra light" panels have the best weight, flexibility and efficiency ratio in the market. Their extraordinary durability and resistance is used in emblematic projects such as:
HyperloopTT
Ciudad Deportiva del Betis
Parque Empresarial Sevilla
Proyectos varios en China
Dubai Expo
It does not require any additional cost for installation or maintenance and you can install it yourself wherever you want saving on structural costs. Turn any surface into a renewable energy generator.
Why buy at Tornasol?
Here are 10 reasons
30-day trial period
You will see savings from the first bill :)
Free shipping and returns
Either you save or you get your money back. It's that simple.
Spanish Brand
You boost the local economy, for a fairer trade!
We're pioneers
We were the first online in Spain; since 2021.
The Tornasol community backs us up!
10-year warranty
Or 3650 days of insured savings.
We have joined the TSO group!
Top quality and experience since 1995.
Science and organizations support us
Validated by OCAs and the ministry. We are 100% legal.
Sustainability and solidarity
Activists! We care for the planet and commit ourselves to causes that need it.
TOP quality-price ratio
We make it ourselves! That's why we give you more quality at a lower price.
Reduce your electricity expenses
Save up to 50% of your bill. The more energy your kit generates at any given time, the more appliances it will be able to power.
Your kit will also allow you to eliminate fixed electricity costs due to phantom consumption generated by appliances on stand-by.
Tornasol Kit
Your first step towards energy autonomy.
100% legal. European Certification and technical approval.
100% Plug & Play. In a matter of minutes you will have it working.
Eliminate part of your fixed electricity costs without effort.
No installers or works.
Connect it to any socket.
Flexible and ultra-light solar panels.
Includes all the necessary components for its use.
Modular and scalable configuration up to 4 panels and 1200W of power.
Innovative technology with the best weight/power ratio in the market.
Amortization / savings 600W kit
The Tornasol 600W kit has a payback time of less than 3 years, allowing you to save for free for more than 22 years, with no additional costs, replacements or maintenance.

+
Add a battery to your kit
EcoFlow batteries, the perfect combination with your Tornasol kit
Powerful and portable. Whether for home, travel or work, the wide range of EcoFlow batteries will cover all your needs.
Charge your battery with your solar kit, with any plug or even with your car's socket and never run out of power again!
Specifications
The world's fastest-charging battery.
From 0 to 80% in less than one hour.
Solar charging, plug-in or in your car.
Compatible with all your home appliances.
With all necessary connections for peripherals.
X-Boost technology for powering powerful appliances.
Wi-Fi connection and mobile app for remote control and programming.
The best weight, price, power and versatility ratio on the market.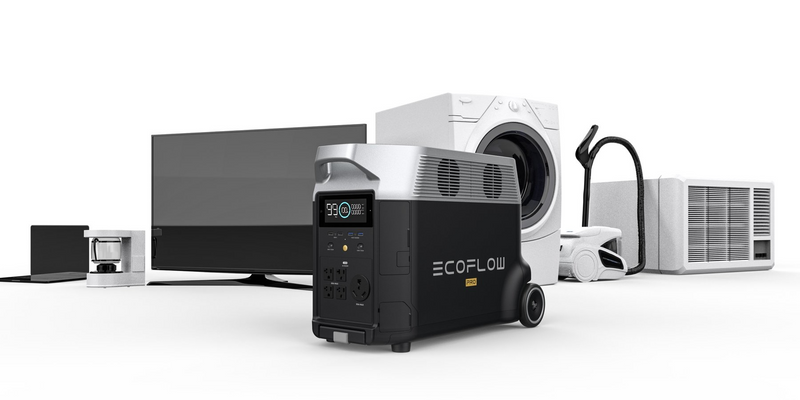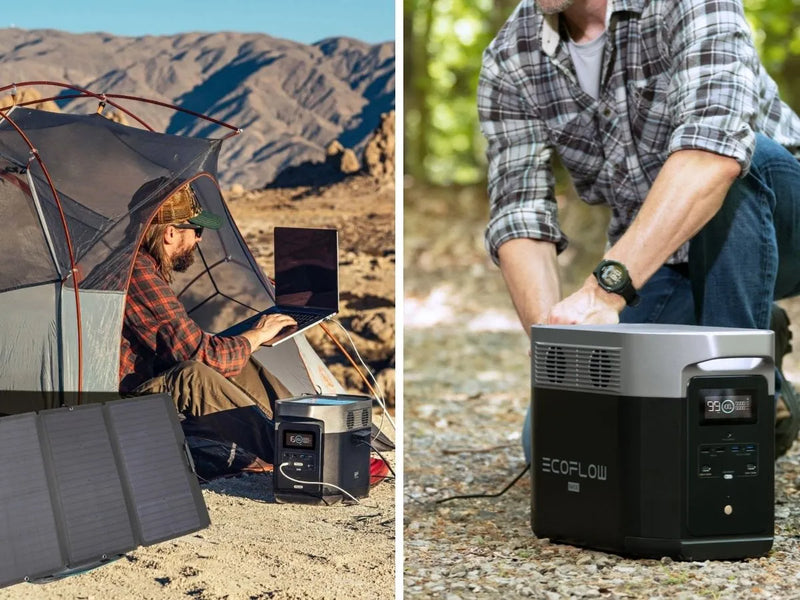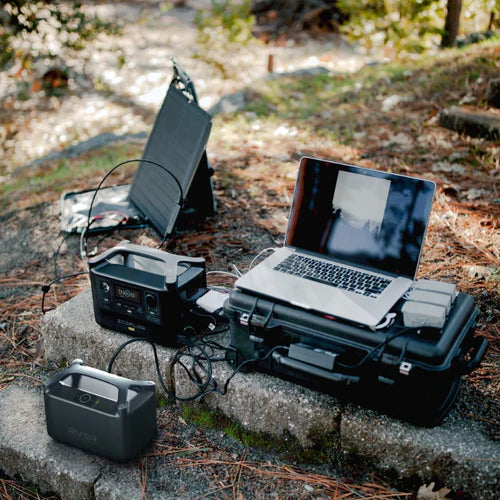 PLUG
& PLAY

HELP
THE PLANET

SAVE
Try it for 30 days. Get your kit now and start generating your own energy. And if you have doubts...
Do not hesitate to contact us in the FAQ section.